The Corporation, also known as the Governing Body, at East Durham College consists of 16 Members.
The Principal
12 External Members
Two Student Members, who are elected by the students at the College
Two Staff Members, who are elected by the staff at the College 
David Butler (Chair of the Corporation)
David Butler is a Fellow and Past President of the Chartered Institute of Housing. He is also a Chartered Surveyor and Charted Secretary and has a Masters Degree (M.Sc) in Public Sector Management.
David retired from full-time employment in 2008 after a 40 year career in housing and local government which includes 15 years as Director of Housing at Newcastle City Council, and 10 years as Chief Executive of the Chartered Institute of Housing. During his 10 years at the CIH membership grew by 40% and CIH launched HouseMark, now the sector's leading data and analysis service.
Since retirement he has been a member of the Learning and Skills Council for the North East; an Advisor to Dunelm Property Services, part of the Esh Group of Companies, and a member of the Durham Cathedral Property Committee.
He is currently Vice Chair of Karbon Homes having previously been Chair of Cestria Community Housing and a Board member of the ISOS Housing Group.
He has been a Governor at East Durham College since 2012 and was appointed Chair of the Corporation in February 2014.
Principal and Chief Executive of East Durham College
Suzanne Duncan (Principal & Chief Executive)
Suzanne Duncan, a BA (Hons) graduate in Travel and Tourism Management, was appointed as Principal and Chief Executive in March 2012, taking up post in September 2012. Suzanne has worked in the Further Education sector for 25 years, in teaching and management roles at a number of colleges in the North East. This included previously working at East Durham College as Assistant Principal from 2003 to 2007. For the last eighteen years, Suzanne has also undertaken work as an inspector for Ofsted.
James Bromiley (Governor)
James was brought up in Durham City. He is a chartered accountant and is currently Deputy CEO and Chief Operating Officer of Elevate Multi Academy Trust in North Yorkshire. He has worked across the public sector in director roles in both education and corporate services - including at the Department for Education, HM Treasury, Middlesbrough Council and North Yorkshire Council. He is passionate about making sure that every individual has the opportunity to achieve their full potential through an educational route which works best for them. He is also driven by trying to get the maximum value from public money and brings that skill set to the College.
Outside of work, James is a non-executive director of Northumbria University and the Horizons Academy Trust in Stockton. He also coaches under 13s cricket at Yarm Cricket Club and enjoys running, drinking wine and looking after his two children.
Michael Curry ACMA CGMA (Governor)
I was born in Little Thorpe Hospital in 1964 and have lived in Peterlee all of my life. I started school in North Blunts Primary and continued my education at Dene House. Early jobs in the area were in administration at Saluki Fabrics, porter handyman/care assistant at Glendale home in Blackhall, labouring for Easington District Council, dry lining fitter nationwide for WA Brown in Billingham and eventually joining the Civil Service at National Savings in Durham in 1986. It was there I eventually began my studies to be an accountant, qualifying with the Chartered Institute of Management Accountants (CIMA) in 2001. I subsequently went on to be the CIMA President for the North East Coast in 2005 and still have an active part in accounting activities in the region, representing the area in the regional committee.
I have always loved sport, playing football and basketball to a high standard in my youth. I even played for Peterlee College when the basketball team moved there from Dene House. I also coached and refereed at the college too. I have always been an avid Sunderland AFC supporter and still go along to most home games. I am married with two grown up sons, the youngest of which is currently a student at the college.
I am proud to say I am from Peterlee and have a great love for the town and the county. I see this opportunity to join the college as a Governor as my chance to give something back. My position on the Audit committee is a great place to start, using my accounting experience to its best advantage.
Vivienne McFarquhar (Governor)
Vivienne was appointed to the Board from 1st August 2015. She recently retired from Further Education after 36 years in the sector. She began teaching firstly as a part time lecturer and then progressed to full time teaching in 1985, where she gained her Certificate in Education. She worked in various colleges around the region. During the last 15 years Vivienne held senior management positions and has gained significant experience in quality and curriculum.
She was educated at Seaham Grammar School, South Tyneside College, New College Durham and Northumbria University where she gained a masters degree in Quality Management in 1999. As a Governor she is also involved with the Search Committee and the Curriculum, Quality and Standards Committee; and is the Link Governor for Teaching and Learning.
Liz Oughton (Governor)
Liz Oughton has degrees in agriculture, agricultural economics, and rural development from London and Oxford Universities. Her PhD from Newcastle University followed two years of fieldwork on food security in Western India. She has lived in Durham since 1984, and has taught at both Durham and Newcastle Universities. She has conducted research on rural businesses, farming, and the effects of flooding on rural communities throughout the North of England. She has worked on curriculum development and degree design for degrees in environment and development and agricultural marketing. Her research has always involved working closely with rural communities and rural households. Liz enjoys travelling and has been lucky enough to work in Sub-Saharan Africa, India, the Middle East, Chile, and eastern Europe, as well as the Northeast of England.
Liz has always had a keen interest in agriculture and the countryside. She has kept a horse at Houghall and has enjoyed riding as a hobby for many years. She is presently working at the Centre for Rural Economy at Newcastle University, and has just begun a full time degree in Fine Art at Newcastle.
Liz believes passionately that all young people should be given opportunities to develop their interests and capacities so that they can live a fulfilling and engaged life.
John Macintyre
John is the Dean of the Faculty of Applied Sciences and Pro Vice Chancellor at the University of Sunderland.
As Pro Vice Chancellor, he has a brief covering Research, Innovation, Knowledge Exchange, Employer Engagement and Regional Economy. He works closely with Sunderland City Council to support the delivery of the City Economic Masterplan and works with the North East Local Enterprise Partnership on elements of their work on economic development for the region.
As Dean of the Faculty of Applied Sciences, he leads a large and diverse portfolio of academic activity across four academic departments: Computing, Engineering and Technology; Pharmacy, Health and Well-being; Psychology; and Sport and Exercise Sciences. His personal areas of expertise and research are in artificial intelligence, predictive maintenance, bioinformatics, and business and organisational change. He has published over 140 papers including invited contributions to international journals and conferences; and is a member of many regional, national and international organisations linked to his own research, or on behalf of the University.
John took up the role of Governor on the Board at East Durham College in April 2014. He is keen to make a contribution to EDC as Governor because of the College's ambitious plans, strong educational mission and values, and to support developing links with employers in engineering and manufacturing. He is a Member of the Audit Committee and has also been appointed as the Link Governor for Engineering and Manufacturing.
Geoff Field (Governor)
Geoff was appointed to the Board in the summer of 2019 and also appointed to the audit committee. On leaving school he became a commercial apprentice with Thorn Lighting which enabled him to pursue a career in accountancy. He continued his studies at Northumbria University on a day release basis and qualified as an Associate of the Chartered Institute of Management Accountants. He now has over thirty years' post qualification experience in senior financial roles in the North East working in sectors including automotive, food manufacturing and retail.
Outside of work Geoff has two adult children living and working in the North East and is a keen follower of local football.
Ruth Woodhouse (Governor)
Ruth was brought up in the North East and still lives in the area. She graduated from Cambridge University in 2002, having read economics. Ruth then spent over 15 years in Retail Leadership, working in various roles for brands including Per Una, M&S and TK Maxx/ HomeSense. In 2014, Ruth moved into a self employed role as co-owner of the Grange Dental Practice, and has used her business and customer service skills to develop the Practice, alongside her (dentist) husband.
Ruth is passionate about driving business success through organisational development and operational efficiency; alongside her role as Practice Owner, she also works as an independent Business Coach.
Ruth has been a governor at East Durham College since 2019, and currently serves as a member of the Finance & General Purposes Committee. Ruth is excited to work alongside the Senior Leadership Team and the other College Governors to help to further develop the College, and contribute to securing strong futures for many young people in the North East.
Richard Harrison (Governor)
Richard was appointed to the Board in summer 2019, and as well as serving on the board is a member of Curriculum, Quality and Standards Committee and Audit Committee. Richard is currently Deputy Director of Academic Services at Newcastle University (responsible for quality assurance, quality enhancement and digital education, as well as supporting the development and implementation of education strategy), and has also held posts working across learning and teaching, policy and planning, and strategy development at Durham, Essex and Lancaster universities. Prior to this Richard was a research fellow at the History of Parliament Trust, during which time he also contributed articles to the Oxford Dictionary of National Biography. Richard is a reviewer for the Quality Assurance Agency, and is both a Senior Fellow of the Higher Education Academy and a Fellow of the Leadership Foundation for Higher Education.
Michael Etherington (Staff Governor - Houghall)
Michael joined EDC in January of 2016, working within Engage 14-16 as a Progress and Learning Tutor. In February 2020, Michael was appointed to the Board of Governors. Prior to working within formal education, Michael has worked within the youth work sector since 2010, before working within a SEN sector with students with Autism. Upon leaving this role he became a team leader within a young people's residential, where his love for reading policies was established. Michael has a keen passion for
education and always strives to promote positive learning. Michael has a wide range of skills and qualifications and is always looking develop his learning, knowledge and skillset, currently studying BA Hons in Education Studies.
Emma Bolton (Governor)
Emma started her career as a town planner working in private practice before moving into local authority and then into the NHS, where she held Director and Regional Subject Matter Expert roles in Estates and Facilities for over a decade. Qualifying in 2005 as a Chartered Surveyor, Emma was awarded a Fellowship in 2015 by the RICS in recognition of her senior professional standing within the industry and she now mentors new RICS trainees as well as carrying out a role as Assessor for the RICS Assessment of Professional Competence (APC).
Emma has been involved in policy development, major organisational change, and large capital programmes during her career, with highlights including being part of the team who implemented the largest property company merger in Europe, overseeing the assurance processes for a £600m new hospital construction and managing an acquisition which produced over £75 million of lifetime savings for the NHS.
Emma now works as Area Director (North East and Leeds) at Community Ventures (Management) Limited, who oversee the management of 9 NHS LIFT Companies, which are public private partnership organisations. She is also a Board Trustee at a Primary Multi Schools Academy.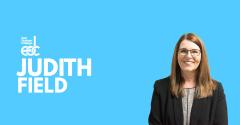 Judith Field (Governor)
Judith is a Senior Accredited Registered Member of the British Association for Counselling and Psychotherapy (BACP), and has spent many years of her career working within the NHS as the lead counsellor and then manager of the Primary Care counselling service based in East Durham. Judith is also a qualified counselling supervisor and has more than 20 years of experience working with adults and young people in voluntary, public, and private sector organisations supporting and promoting mental health.
Judith returned to learning to study counselling after several years working within Local Government. This process of study then enabled her to successfully change career which she has found to be extremely rewarding.
Judith wholeheartedly believes that equality of opportunity for young people and adult learners is best achieved through local access to quality education and training, together with extensive provision of mental health services delivered within the community for those who need additional support.
Being part of the governing body of East Durham College enables Judith to continue to champion both access to learning and mental wellbeing within the community of East Durham.
Shaun Nicholson (Staff Governor - Peterlee)
Shaun Nicholson is the Programme Area Leader for Training & Leisure at the College's Peterlee Campus.
Student Governors, 2021/22
Hollie Ferguson. Student President. Hollie studies at the College's Technical Academy campus, in Peterlee. She recently successfully completed her Level 3 Engineering Extended Diploma and has progressed onto the Level 4 HNC at The Technical Academy.
Declan Wild. Student Vice President.
Declan studies at the College's Willerby Grove campus, in Peterlee. He studies A-levels at ED6.
Clerk to the Corporation:
Samantha Pritchard
Partner
Muckle LLP
Direct Line: 0191 211 7905
Mobile: 07355 092 808
email: samantha.pritchard@muckle-llp.com